In 1975 the Pembina Forage Association was started by local producers interested in pasture management, forage and livestock research. A decision of the board of directors in 1994 to add crop research to the studies being done on forages and livestock led to a need for a name change.  This is when Pembina Forage Association became know as Gateway Research Organization or GRO.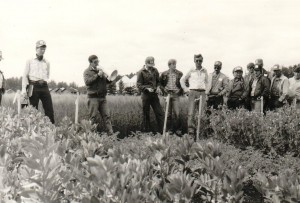 Vision
Gateway Research Organization will be a renowned and respected agriculture research & extension organization that is the preferred source of unbiased farm production information
Mission
Gateway Research Organization provides cost-effective applied agricultural research, demonstrations, and extension for producers in order to facilitate greater returns to farms by providing economically and scientifically sound information that enables our clients to make informed decisions.